Maurice (Mo) Benner
Mo Benner
his page is going to be for google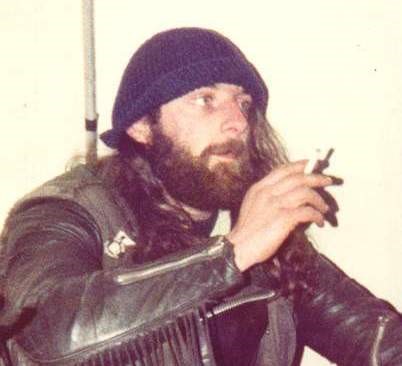 Maurice Benner
Nickname
Mo
Status
Full Member
E-mail
mobenner1@btinternet.com
Residence
I lived in the heyday of the club in Ruislip Gardens
(and Hayes before that) I now live in Shotley Suffolk
Family
Not married, no children. Just one little lady. (Bit Troublesome)


Bike I would be remembered for -

ike I would be remembered for -
My Norton Commando TUV 54M.

Still probably the best bike I ever had.

Even better then the present one.

Favourite bike? Worst bike?
Worst:

Bloody Harley.

Worst handling 1100 Yam, that only lasted 3 months anyway. sodding cars!




What do I ride/drive now?

(This information is believed out of date and Mo presently does not own a bike (2019))




Present bike is a Kawasaki ZZR1200, Which Lizzy calls

Bluebell,




Which is ok but I don't think the flowers would last

to long at 175mph. It is a good long distance bike,

fairly comfortable for a Jap bike. They tend to go

for style these days. Never yet got to 175 but have

seen 0-100 in about 5 seconds, with Lizzy on the back.




Car? yer I've got one of those. It's Micky's old Peugeot 405 est.

It's used for work and carrying sailing gear around in and the

modern method of camping, where you take your laptop

and the rest of the house with as well.

My memories of the club
As with everyone Devon will always be there.

The best has to be summer 76, that was so hot.
Summary of my life to date

Started riding in 73 on a 125 Honda, passed test April 4th 74.

Got through a few bikes since then. I am one of the original Freedom Riders

and I must say we had some very good times.




These days I still ride of course and work for an over-priced hotel.

I have been going out with Lizzy for 15 months, first for 15 years.

She likes the bike which is handy, not too keen on the boat,

getting wet and all that. Just need to get her into long distance riding.


My hobbies today are
Water usually floats mine. Summer Sundays and Wednesday
evenings are spent on salt water, so long as there is wind that is and walking,
out here you can walk for miles and we do.

At my funeral please arrange to have the following played
'll worry about that when I get there.
Final Comments
It's always a shame to loose friends and I've lost enough of them

as we all have, for me both riders and sailors.

Hopefully Aussie is riding free now.

When he's not taking the piss out of the rest of us that is,
along with Phil (not me ed) and the others, sailors and all.
The Freedom Riders MCC of Hayes and Ruislip
This is the Freedom Riders MCC web site. The Freedom Riders MCC has long been disbanded, however the camaraderie and humour lives on, hopefully this web site will reunite former members and help keep those still "in the fold" keep in touch.

The site is just a bit of stupid fun really, rather like being in the club was........a bit of stupid fun.

Feel free to also contribute any "views" yourself by e-mailing me.